March, 2019 Elementary Menu attached...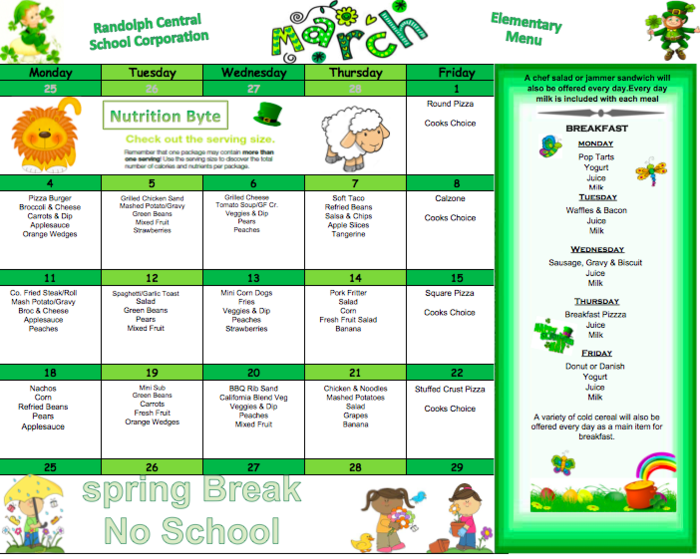 IREAD3 Parent Meeting Reminder! Willard Elementary School will hold an IREAD3 parent meeting on Tuesday, February 26th beginning at 6:00 p.m. in the Willard cafeteria. All grade 3 parents are encouraged to attend to learn more about the IREAD3 assessment and how to help your child prepare. The classroom with the highest percentage of parents present will receive an ice cream sundae party!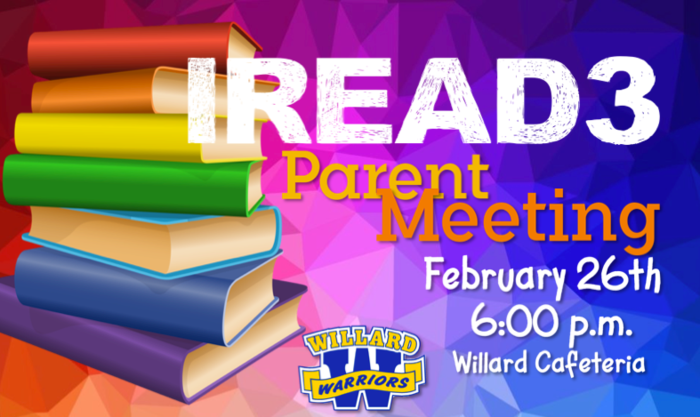 Robtics Team 2018-2019 - Carter Campbell, Jackson Cowper, Xander Hoover, Jade Hernandez Rhoades, Dresden Shannon, Addy Bogue, Laila Salazar, Kaleb Garcia, Lillian Ozbun, Kesa Lovell, Jimmy Mount

Field Day 2018 - Monday, May 14th - "The Amazing Race"