#EarlyCollegeWeek is here! Early College programs like ours set students up for success in college and beyond. Join us all week as we celebrate #EarlyCollege at our school and follow @CELLuindy for more on the benefits of Early College!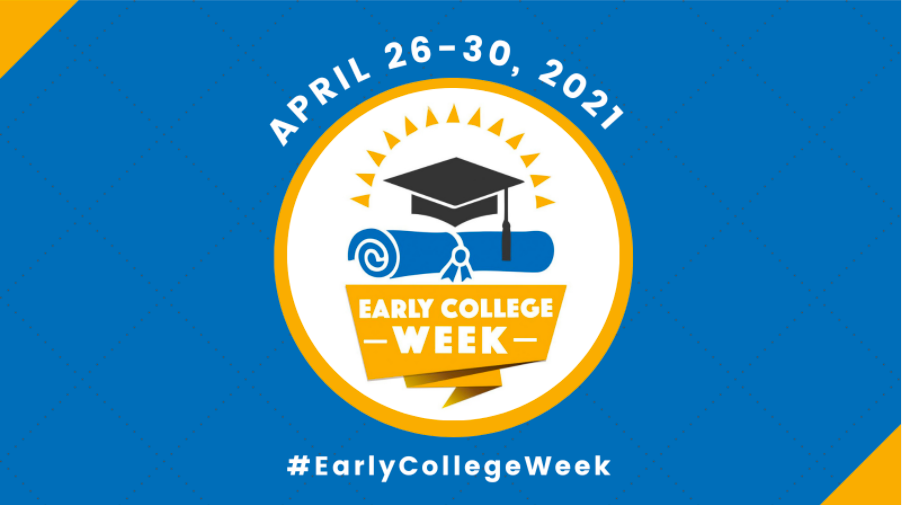 Hey Falcons- #EarlyCollegeWeek starts tomorrow! "Dress Like a College Student" and wear your favorite sweatpants to school tomorrow! @CELLuindy

Tennis Falcons vs. Union County #1 Singles- Kaylan McIntire (WC) over Emily Harrison (UC) 6-1, 6-1 #2 Singles- Autumn Abel (WC) over Hayley Kottka (UC) 6-1, 6-1 #3 Singles- Reagan Riggin (WC) over Julie Goecke (UC) 6-0, 6-1 #1 Doubles- Morgan Williams/Mabrey McIntire (WC) over Raleigh Hollen/Anna Buckler (UC) 6-1, 6-2 #2 Doubles- Evy Hinds/Kevalina Davis (WC) over Ellie Pitcher/Harleigh Keasling (UC) 6-2, 6-1

The Falcon eSports Overwatch team moved to 3-3 on the season with a win over Kankakee Valley yesterday. Be sure to tune in next week for the opening round of the playoffs.

Lady Falcon Softball The Lady Falcons defeated Muncie Central 21-1 Wednesday night. Lauren Stillwell got the victory on the mound for the Falcons. The Falcons put on a hitting clinic gaining 19 hits. Nevaeh Lanter was 4-5 reaching on an error, a single, 2 home runs and 1 grand slam, 9 rbi's and 2 stolen bases. Tia Retz went 4-4 with 3 singles and 1 double. Taylor Baker was 2-4 with 1 home run, 1 single, and 1 walk. Also 3 stolen bases and 2 rbi's. Brooklyn Hummel was 2-2 with a double, single, 2 walks, 1 hit by pitch and 1 rbi.

The boys track team competed in a 3-way meet last night at Centerville with host Centerville and Union City. The boys came in second with Centerville 65, Winchester 49, and Union City 30. First place finishers for the Falcons were Jamison Beashers in the 110m Hurdles, the 4x100 Relay team of Brayden Jenkins, Braxton Bosworth, Alex Van Meter, and Jorge Vasquez, Gage Patterson in the 800m, Dylan Sanders in the Shot Put, Jorge Vasquez in the Long Jump, and Gage Patterson in the High Jump. The boys will be back in action Saturday as they travel to Muncie Central for the Muncie Relays. The meet starts at 10:00 am.



The Lady Falcons are playing in a TEC matchup tonight against Union County at Lady Falcon Field!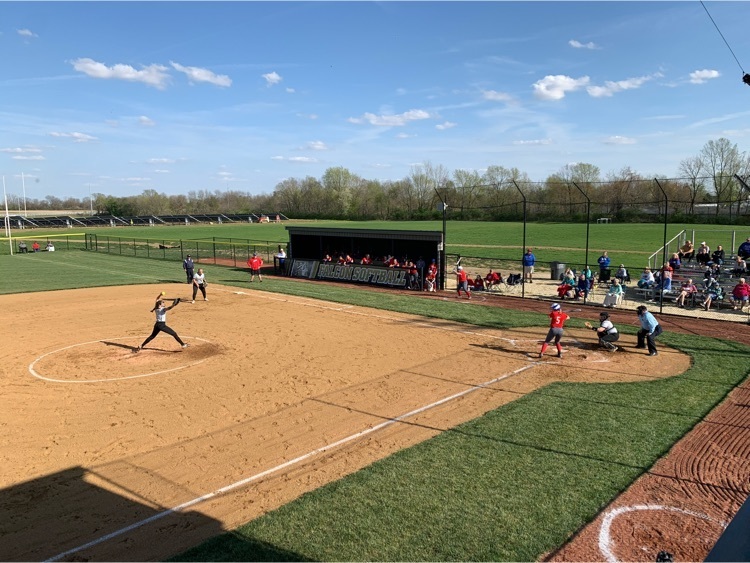 Juniors and Junior Parents: *We need students and/or parents to stay after school and help with paddles Wednesday or Thursday. *We need students and/or parents to come to Cornerstone on Friday evening to help us set up. We will be leaving right after school. *We need water donations; we would like the half-sized water bottles and these can be brought to the school. If you have questions please email Mrs. Wright at
swright@randolphcentral.us
, Mrs. Knoll at
nknoll@randolphcentral.us
, or Mrs. Yaryan at
syaryan@randolphcentral.us
Thank you and we look forward to see you!

The FAFSA is due this Thursday, April 15th. If you need help filing the FAFSA please reach out to Ms. Spodek or Mrs. Albertson or visit investedindiana.org

The Boys Track team competed in the first annual Wapahani Track Relays on Saturday against host Wapahani, Monroe Central, Blackford, and Cowan. The Boys finished in 4th place. Top Finishers for the Boys were Braxton Bosworth 3rd in the 100m dash, Gage Patterson 3rd in the High Jump, Jorge Vasquez 3rd in the Long Jump, The 4x800m Relay team on Aidan Moystner, Tyler Neal, Quentin Keen, and Gage Patterson finished 3rd, annd Maddox Rose, Alex Van Meter, Braxton Bosworth, and Jorge Vasquez finished in 3rd in the 4x100m Relay and the Sprint Medley Relay. The Boys will be back in action on Tuesday as they travel to Hagerstown to face Hagerstown, Burris, and Wapahani. Meet time is 5:00.

Reminder to Class of 2021 Parents & Students: Cap & gown delivery will be Wednesday during the lunch period from 10:53-11:23. If your student has a balance due they will need to pay on Wednesday.

Congratulations to the Prom Court for 2021 Payton Sparks, Will Anderson, Wayde Sickels Ella Baldwin, Anastasia von Strauss und Torney, Maysa Corya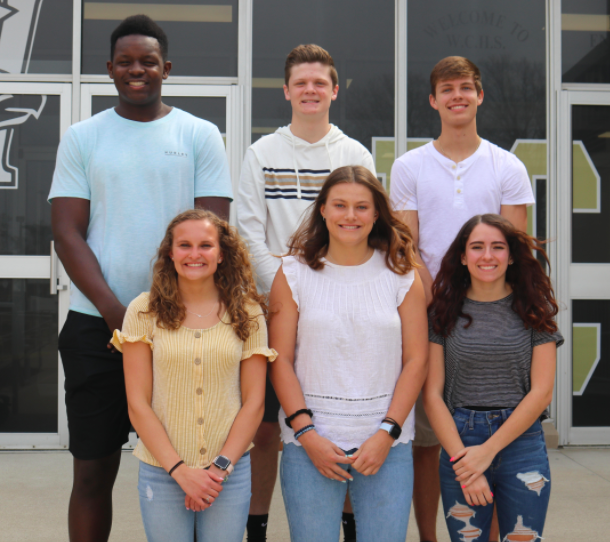 Just a reminder that school will NOT be in session tomorrow, April 2. This is NOT an elearning day. Enjoy the 3 day weekend! Students who attend the Muncie Area Career Center WILL BE IN SESSION and picked up at WCHS at their normal time and location.

As many of you are aware, Governor Holcomb announced Indiana's mask mandate will end April 6. I want to make everyone aware that according to Governor Holcomb's declaration, face coverings will remain mandatory in all state buildings, all vaccination and COVID-19 testing sites, and in K-12 schools. In other words students, staff, and individuals attending school functions will still be required to wear a mask in schools after April 6. With today's shift in Randolph County to Yellow Status it is important to do all we can to slow the spread so that our end of the school year events are as close to traditional as we can make them. Rolland Abraham RCSC Superintendent


Tonight Winchester Community High School will be hosting an Early College Night. All parents/students/community members are invited to come and learn more about the programming at WCHS. The event begins at 6:00 PM in the commons and will conclude at 8:00 PM. Tours of the Welding, Education Professions, Hospitality, Agriculture, and Precision Machining areas will take place. We hope to see you tonight!
https://drive.google.com/file/d/1hwo7dS-4Q_37ofOX7nu2sfrG38CFAOqL/view?usp=sharing


Congratulations to Payton Sparks and Wayde Sickels for being named to the Tri Eastern Conference Basketball Team. Brooks Burelison was also named to the Honorable Mention Team. Payton was also named the Co-Player of the Year. Congratulations!